IRS Office Near Me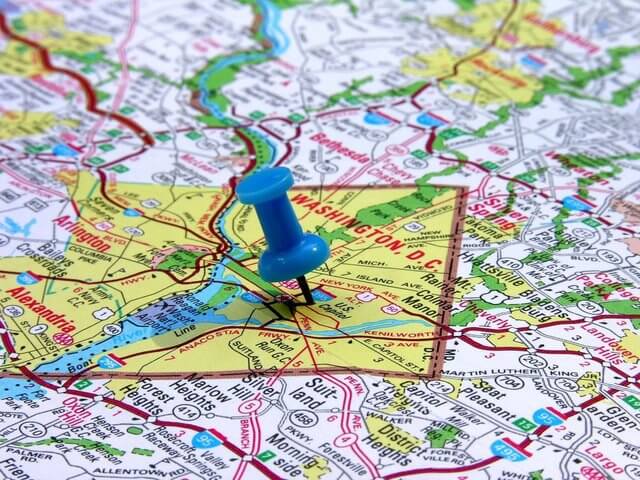 Are you looking for an IRS office? This can be harder than it sounds. The IRS has thousands of offices throughout the U.S. It even has some offices located in foreign countries.
So how do you find the IRS office you need?
The answer starts by identifying the types of IRS offices and then finding the contact information for the type of IRS employee who can actually help with your tax matter.
The Types of IRS Offices
The first step is to figure out what type of IRS office you are looking for. This in turn depends on what you need from the IRS.
IRS Service Centers
The IRS is divided into several functions. At a high level, this includes the audit or examination function, the collection function, and the criminal investigation function.
These IRS employees are typically housed at Federal buildings or private office space in buildings the government rents. These offices are located throughout the U.S. Each location may include a small number of offices and IRS employees or several thousand.
The IRS offices with the most employees are typically the IRS "service centers." If the IRS office processes tax returns, it is often referred to as an "IRS service center." The IRS typically doesn't give out the actual street address for these locations, as most of them are not set up to handle customer visits. The IRS service center office in Austin, Texas is an example. The IRS provides this address for it:
Department of the Treasury Internal Revenue Service Austin, TX 73301
This is the address where Texans and others in the surrounding states mail their tax returns to.
Taxpayer Assistance Centers
If you are looking for an actual IRS office where you can visit to get help, you are probably wanting a taxpayer assistance center.
Taxpayer assistance centers are IRS offices set up to accept customer appointments. They are usually located in private offices rented by the IRS and located on the first floor of the building.
There are often other IRS employees housed at the locations as well. This can include IRS examiners, IRS appeals officers, IRS taxpayer advocate representatives, and IRS attorneys.
This is the location where you can drop off your taxes–if you want to actually hand deliver your tax returns to the IRS. Note: if you do hand deliver your tax returns to the IRS, be sure to have the IRS personnel make a copy of the first page of each tax return and stamp the copy with the IRS stamp. You should keep this as proof that you provided the tax return to the IRS. We have seen way too many cases where tax returns that were hand-delivered to the local IRS office are never checked in and cannot be found.
For example, you can find the IRS offices in Houston here. Each of these three Houston IRS offices are located in private office space the government rents. The Gessner office is the IRS's primary office in Houston. You can find a taxpayer assistance center, IRS examiners, IRS appeals officers, and IRS attorneys at this location. The other two locations house IRS examiners and collectors, but not IRS attorneys or appeals officers.
How Do I Contact My Local IRS Office?
The easiest way to contact your local office is to use the IRS office locator. This is a website that allows you to search IRS offices by zip code. This is the easiest way to find out where the nearest IRS office is located. You can find the link here.
You can also try contacting the IRS's main phone number: 800-829-1040. This is not the most efficient way to reach the IRS. Expect long hold times.
You can also contact a tax attorney in your area to see if they can provide direct numbers. IRS attorneys who work in a given location often have access to these direct numbers given that they frequently work with these IRS personnel.
How Do I Speak With a Person at the IRS?
This isn't an easy question to answer. The methods above will certainly let you speak to a person at the IRS. Speaking to a person is usually not a problem. The problem is finding someone at the IRS that you can speak to that can actually help with your issue.
The best way to find that person or IRS office is to look at the contact information on the last correspondence the IRS sent to you. If you have this type of IRS notice or letter, you can usually find the IRS contact information listed directly on the document.
If you do not have an IRS notice or letter, you might want to start with a local tax attorney. Most tax attorneys offer a free consultation. These consultations can help you pinpoint who at the IRS you need to talk to.
We Help With IRS Tax Problems
We are experienced tax attorneys located in Houston, Texas. Our office is located near the IRS's Gessner location.
We help clients with IRS problems–everything from IRS audits, to IRS litigation, to tax planning. There isn't much that we haven't seen when it comes to IRS tax matters.
Call us at (713) 909-4906 or schedule an appointment to see how we can help with your IRS problem.
Watch Our Free On-Demand Webinar
In 40 minutes, we'll teach you how to survive an IRS audit.
We'll explain how the IRS conducts audits and how to manage and close the audit.